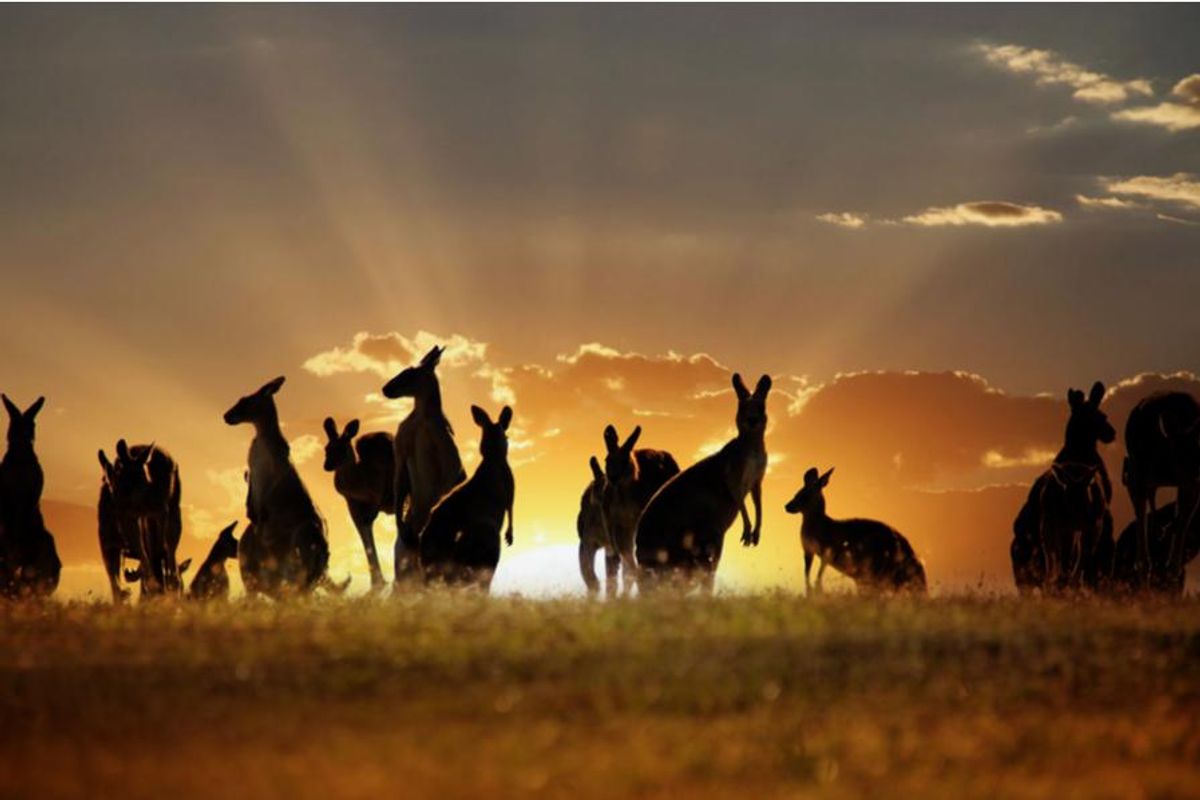 Investing in the Australian agriculture sector could prove to be a lucrative decision for investors.
Higher-than-average rainfall has led to a record-breaking summer grain crop in Australia. This, paired with increased prices for grain, cattle and canola caused by the Russian-Ukrainian conflict spells a strong outlook for the Australian agriculture sector.
Investors who are interested in capitalising on the well-established Australian agricultural sector should consider the key factors and players involved.
---
Why invest in Australia's agriculture sector? 
As mentioned earlier, the Australian summer crop production for 2021/2022 hit a new record of 5.5 million tonnes, according to the Department of Agriculture, Fisheries and Forestry. Additionally, the country's agricultural exports value is forecasted to be AU$64.9 billion in 2022/2023, the highest on record.
Many factors, most notably the Russian invasion of Ukraine and increased energy prices, have contributed to sharply rising food prices in the past two years. For example, since the 2019 to 2020 fiscal year, the value of wheat increased 99 percent, the value of canola 114 percent, and the value of cotton 481 percent, according to the Australian Bureau of Statistics.
Agriculture is a large contributor to Australia's GDP, and often seen as a reasonably safe investment offering stable returns long-term. Nonetheless, there are, of course, risks. One such risk is the unpredictable impact of weather and natural disasters on crop yields, which can harm returns.
How to invest in agriculture in Australia?
Owning a farm, cattle and wheat in Australia may be profitable at the moment, but it's not accessible for most investors. The best way for investors to take advantage of the booming agriculture sector is to buy stocks in agriculture companies.
This can include companies directly involved in producing goods such as grains, potash and phosphate, and livestock, or companies that provide other products to the industry, such as fertilisers and land.
Key players in the Australian agriculture market
Australian investors interested in the agriculture market should consider the big players involved. Some of them are listed below by market cap as of July 27, 2022.
1. Incitec Pivot
Market cap: AU$6.84 billion
One of the two biggest fertiliser stocks listed on the ASX, Incitec Pivot (ASX:IPL) has been taking advantage of the strong market conditions and increased demand for fertiliser.
In its recent 2022 half-year report, the company announced its highest H1 earnings to date. Its fertiliser sales reached AU$257 million, an increase of 237 percent compared to its H1 2021.
Additionally, the company expects to earn a profit of over AU$60 million in the second half of 2022 from unsold manufactured product on hand.
2. Nufarm 
Market cap: AU$1.92 billion
Nufarm (ASX:NUF) is a Melbourne-based seed and crop technology company serving customers in over 100 countries.
Specifically, Nufarm's products help protect crops against disease, weeds and pests. Thanks to high demand and grain prices, Nufarm saw a 41 percent growth in earnings in H1 2022 compared to H1 2021. According to managing director and CEO Greg Hunt, the company sees a credible path to over AU$4 billion in revenue by 2026.
3. Graincorp
Market cap: AU$1.88 billion
Graincorp (ASX:GNC) is an agribusiness and process company with headquarters in Sydney. The company manages a variety of grains, specifically wheat, barley, canola and sorghum, with handling assets located in Eastern Australia.
Currently, Graincorp serves customers in over 50 countries and is the biggest grain storage business on the east side of the country.
In their financial year H1 2022, Graincorp reported earnings before interest, taxes, depreciation and amortization of AU$427 million, an increase of 207 percent from the previous year.
4. Elders
Market cap: AU$1.76 billion
Elders (ASX:ELD) works to increase the productivity of Australian farmers. It does so by supplying producers with various financial and real estate services, along with products such as wool, grain, livestock, seeds, fertilisers, agricultural chemicals and health products for animals.
In H1 2022, Elders reported sales of AU$1.5 billion, up from AU$1.1 billion. Thanks to a positive outlook for the winter crop, Elders expects strong demand in the second half of the year for agricultural chemicals, fertilisers and seeds.
Additionally, the company expects to finish the year with earnings 30 to 40 percent above those of FY2021.
5. Costa Group 
Market cap: AU$1.16 billion
Costa Group (ASX:CGC) has become a significant player in the produce sector since its listing on the ASX in 2015. The company focuses on growing, packing and marketing fresh fruits and vegetables. Costa Group produces avocados, bananas, berries, citrus fruits, grapes, mushrooms and tomatoes.
In FY2021, Costa reported AU$64 million in net profits, an increase of 16.2 percent over 2020, and it acquired multiple citrus assets last year. Additionally, the company increased its development efforts in China, planting an additional 150 hectares.
Thanks to its broad focus on farming, packing and marketing, Costa aims to be diverse enough in its activities to mitigate risks from market volatility and agricultural events.
Don't forget to follow us @INN_Australia for real-time updates!
Securities Disclosure: I, Matthew Flood, currently hold no direct investment interest in any company mentioned in this article.