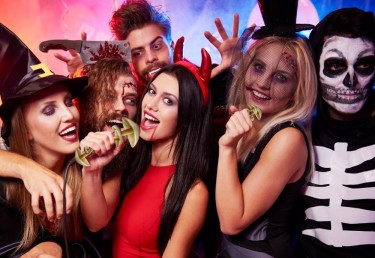 Lawmakers in Salem, Massachusetts, have approved a resolution to decriminalize psilocybin mushrooms. On Thursday, the City Council members voted unanimously to enact an activist-led measure. The measure establishes the official policy of the local government to deprioritize the enforcement of laws that prohibit the possession and cultivation of psilocybin.
As the national reform movement gains momentum, Salem, Massachusetts, has joined the ranks of cities enacting psychedelic decriminalization. While other cities such as Somerville, Easthampton, Cambridge, and Northampton have taken broader action on psychedelics, Salem stands out as the only one focusing specifically on psilocybin decriminalization.
Details of The Resolution
The resolution acknowledges that psilocybin holds promising therapeutic potential for treating mental health conditions like addiction and post-traumatic stress disorder (PTSD). Additionally, the resolution argues that the policy of criminalization has been unsuccessful, leading to racial inequalities and mass incarceration within the criminal legal system.
Although the local measure does not eliminate criminal penalties for psilocybin, it explicitly specifies the arrest of adults using or possessing psilocybin-containing fungi. The measure also allows for investigating and arresting adults cultivating, transporting, purchasing, distributing, or engaging in practices with psilocybin-containing fungi. But, it should be regarded as one of the lowest priorities for law enforcement in Salem.
According to the resolution, all government agencies or departments should refrain from using city funds or resources to aid in enforcing laws that impose criminal penalties for the adult use and possession of psilocybin-containing fungi.
The resolution additionally urges the Essex County District Attorney to give lower priority to prosecuting individuals involved in activities related to psychedelic-assisted therapeutic services, sharing, possession, or cultivation of psilocybin-containing fungi. This also includes the non-distribution use or possession of the substance. Furthermore, the resolution requests that the mayor instruct city staff to collaborate with city, state, and federal partners in advocating for decriminalizing all psilocybin-containing fungi.
The legislation was developed with the advocacy group Bay Staters for Natural Medicine. The activists affiliated with this organization have led in driving local reform initiatives across different cities while concurrently advocating for broader statewide reform concerning psychedelics.
Psilocybin: An Alternative Treatment with Huge Potential.
During last week's hearing, Councilmember Alice Rose Merkl (D) emphasized the potential of psilocybin, stating that it is not just another treatment option but a very promising one. Councilmember Andrew Varela (D) concurred, praising the city of Salem for focusing specifically on psilocybin-containing fungi as an intelligent approach.
He expressed his belief that this could serve as a model for other communities, highlighting the potential for starting small with a substance like psilocybin that can have a significant impact. He expressed anticipation for witnessing further changes within the Commonwealth concerning these substances.
According to a press release from Bay Staters for Natural Medicine, Salem's chief of police, Lucas Miller, supported the local reform initiative. Miller was quoted in the release as saying that the potential of psilocybin to aid in opiate addiction should not be disregarded, given the significant loss of life to opioid overdose that Salem experiences annually (an annual death of approximately 20 deaths).
Psychedelics Reform Bills
Recently, at the state level, a Republican lawmaker introduced three psychedelic reform bills. The proposals include legalizing substances such as psilocybin, establishing a price limit on therapeutic access, and rescheduling MDMA. Other legislators have also introduced several pieces of psychedelics-related legislation for the session, including separate bills to legalize specific entheogenic substances for adults.
A law that would allow the Department of Public Health to thoroughly investigate the potential medical advantages of synthetic psychedelics like MDMA was also put forth. Rep. Mike Connolly (D) also introduced a measure in 2021 that was the subject of a Joint Judiciary Committee hearing and looked at the effects of making entheogenic drugs like ayahuasca and psilocybin legal.
Massachusetts is not only the state where lawmakers actively pursue psychedelics reform during this legislative session. For instance, last week in Arizona, the governor signed budget legislation that includes provisions to allocate funds for research into the medical prospect of psilocybin mushrooms in treating various conditions.
Last week, the Connecticut House of Representatives passed a bill decriminalizing the possession of psilocybin mushrooms, advancing it to the Senate for further consideration. In Washington State, the governor signed a bill last week to facilitate research on psilocybin. The bill also establishes a pilot program to offer therapeutic access to this psychedelic substance for mental health treatment.
A committee hearing on a plan to legalize psilocybin and start regulating access to the hallucinogenic took place recently in Vermont. A bill that would legalize possession and make it easier to use some psychedelics is currently making its way to the Senate floor in California through a streamlined procedure that skips further committee review.
A psychedelics task team will be established under a recent omnibus health measure adopted by the Minnesota House of Representatives to get the state ready for possible legalization.
A measure to create a $5 million grant program to finance research on the therapeutic uses of psilocybin and MDMA was submitted in North Carolina by a Republican lawmaker with the support of a bipartisan group of co-sponsors. The bill also suggests establishing a Breakthrough Therapies Research Advisory Board to direct these investigational activities.
 Research on policy trends published in the American Medical Association journal last year showed that most states are anticipated to legalize psychedelics by 2037. According to a national poll, most Americans prefer legal access to psychedelic therapy and support the federal decriminalization of drugs like psilocybin and MDMA.
Conclusion
The psychedelic reform movement is spreading across the country, and both public opinion and legislative chambers are experiencing a wind of change. Legislators are aggressively decriminalizing, regulating, and therapeuticly accessing psychedelics, from local resolutions to state legislation. The stigma of these medications gradually disappears as more people appreciate their tremendous effects on mental health and well-being.
As we adopt a new paradigm of understanding, inventiveness, and open-mindedness, psychedelics will be recognized as tools for healing and personal progress. The road ahead may still be difficult, but there are vital signs of improvement: a new era of psychedelic acceptance is beginning, pointing us toward a better and more enlightened future.
PSILOCYBIN THERAPY GOES PUBLIC, READ ON…